Men's Soccer Team Partners with Nonprofit to Feed the Community
| Mission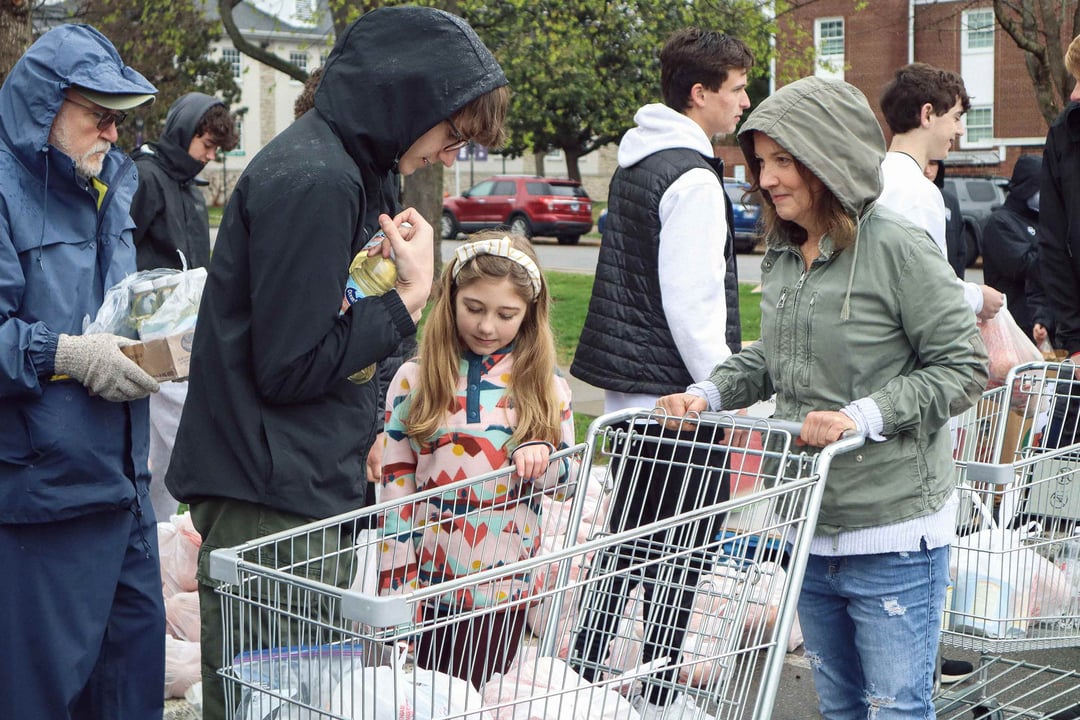 On February 25, Trevecca's men's soccer team partnered with the nonprofit One Generation Away to feed the local Nashville community, offering fresh food and dried goods through a mobile pantry.

This past spring, the student athletes raised money through various fundraisers, including a futsal tournament, for the cause. Ultimately, they raised a little more than $2,000, enough to fill a semi truck full of food.

Coach Danny Leavy attends church with one of the founders of One Generation Away and thought it would be a great opportunity for Trevecca athletes to serve in the community.

"Our motivation is Proverbs 3:27, 'Do not withhold good from those who deserve it, when it is in your power to act,'" said Leavy. "I want my boys to learn that it is not hard to serve."

The giveaway took place early on Saturday morning and involved the soccer team as well as many other volunteers from the Trevecca community. There was a convenient drive through format which allowed recipients to get in line and have food placed directly in their vehicles.

One Generation Away distributes high quality foods to individuals and families in need throughout Middle Tennessee, North Alabama and the Florida panhandle. The organization is also involved in efforts to cut down food waste and in disaster relief efforts throughout the Southeast.