Trojans Name Kevin Carroll as Next Head Men's Basketball Coach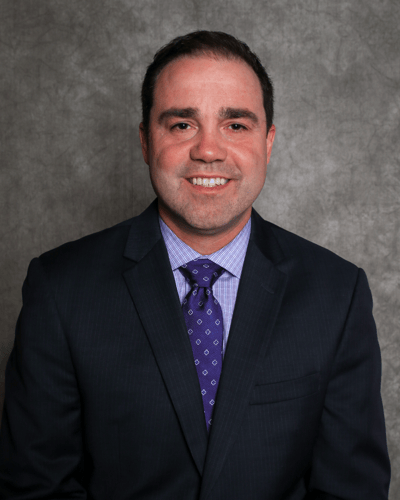 Trevecca Nazarene University Director of Athletics, Mark Elliott, announced today the appointment of Kevin Carroll as the tenth head coach in Trojans men's basketball history. A veteran coach of twenty-three years, Carroll brings both local and national ties to The Hill, including the previous four seasons as an assistant coach at Lipscomb University.

"It's not shocking there is great interest locally, regionally, and nationally in our men's basketball coaching position, but we prioritize much more than just a good X's and O's coach," said Elliott. "Kevin Carroll fits our Christian Scholar Athlete mission with his well-defined Live Your Legacy program philosophy. In addition, his spiritual leadership, broad coaching experiences, high-level organizational skills, coach-player relationship focus, local recruiting ties, and strong family values make him an excellent fit for Trevecca. We are excited to welcome Kevin, Caroline, Luke, and Levi to The Hill and Trojan Nation!

The 2023-2024 season will be the twelfth season for Trevecca in the Great Midwest Athletic Conference and in NCAA Division II.

"I am honored and excited to be given the responsibility of ushering in a new era of Trevecca Nazarene University Men's Basketball," said Carroll. "My family and I would like to thank Dr. Dan Boone, Mark Elliott, and the entire search committee for their tireless work and belief in our vision for transforming this program and the lives of the young men associated with it."

Carroll's career includes ten seasons of head coaching experience at both the collegiate and high school levels, having most recently served as the head coach of Maryville University-St. Louis from 2010-2017. His tenure was highlighted by setting a program record for wins, eclipsing the 20-win mark for only the second time in the program's history and becoming the first coach to defeat a nationally ranked opponent.

Carroll added, "Having both played and coached against Trevecca over the years, I am fully aware of the tradition and opportunities that lie at Trojan Fieldhouse. I am committed to working tirelessly to restore a sense of pride while contributing to the fabric of The Hill and its Christian Scholar Athlete culture. I couldn't be more excited to be a Trojan!"

Trevecca president Dan Boone said of Carroll, "We're glad to welcome coach Carroll to the Trevecca family. His influence, faith, and city connections will benefit our athletes and program."

A native of Wildwood, Georgia, Carroll played collegiately at Berry College, where current Lipscomb head coach Lennie Acuff initially coached him.

After serving three seasons as an assistant in the high school ranks, Carroll earned his first head coaching position in 2003 at St. Pius X Catholic High School in Atlanta, Ga. While there, he orchestrated an improbable turnaround, leading the program from single-digit wins in year one to only its second regional title and a share of the program best for wins in 2005-06. In Carroll's last two seasons, the Golden Lions defeated ten ranked teams, including the No. 1 team in AAAA in the 2006 regional final.

Carroll then moved into the collegiate ranks, reuniting with Acuff as an assistant coach at the University of Alabama in Huntsville in 2006-07.

After one season at UAH, Carroll moved to NCAA Division I with a three-year stay at the United States Air Force Academy. The team reached and won a game at the Mountain West Conference tournament for the first time. Carroll helped recruit players from Tennessee, Florida, Georgia, Texas, California, and Kentucky.

In 2010, Carroll's successful run opened his first collegiate head coaching position at Maryville St. Louis, leading the program through the transition from NCAA Division III to NCAA Division II.

Leading a new Division II program is tough enough, but doing so in one of the nation's toughest conferences was a big ask. Nevertheless, Carroll took the challenge and led the team to its most wins in school history and a share of the GLVC West Runner-Up, just behind the eventual Division II National Champion.

At Maryville, he recruited six All-Conference performers, including Maryville's first-ever GLVC Player of the Year and two DII All-Americans.

His last two stops were as an assistant at the NCAA Division I level, first at Virginia Military Institute (two seasons) and at Lipscomb University, where he's been reunited with Lennie Acuff since 2019.

At both locations, Carroll has been a key to recruiting all-conference players, including freshmen, newcomers, and player-of-the-year student-athletes.

Following obtaining his Bachelor of Science in Mathematics Education from Berry College, Carroll completed a Master of Arts Degree in Health Sciences at the University of Alabama.

Kevin Carroll is married to the former Caroline Wright of Franklinton, NC, and the two are the parents of Luke and Levi.