What's the Six8 Fellowship?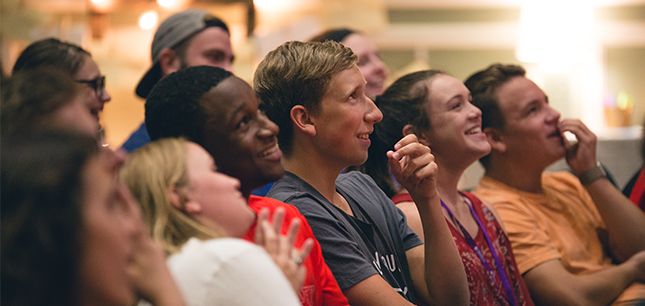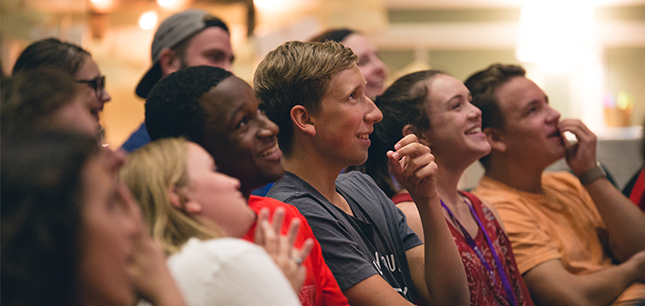 Six8 is composed primarily of holy moments that, when compiled by the end of the week, become a major influence in shaping the life of a high school student. In between morning jazzercise and outings in Music City –– getting to hear stories of our neighbors in surrounding communities, learning the history of the city, and exploring parts of Nashville that often go unseen –– students partake in learning in theological sessions with scholars, through small group processing time, and while engaging in meaningful spiritual practices.
Last summer, the inaugural year of Six8, the program focused on the concept of "Who is my Neighbor?" Alongside mentors, students explored systemic injustice while always being challenged on what it meant to truly value each person as a neighbor created in the image of God. This summer, students will engage the idea of creation care by looking at the what Scripture says about humans being stewards of creation, the history of human consumerism and the definition of abundance.
Six8 is based on the verse of Micah 6:8 which says "What does the Lord require of you? To act justly, love mercy, and to walk humbly with your God." This year the verse from which we are named is guiding us in the way that we discuss how the love of God and neighbor always involves the love of creation.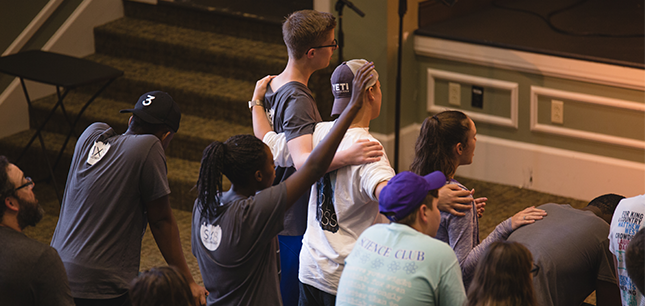 This week, students will be engaging these ideas through theological learning with professors Jason Adkins and Mary Schmitt, going to site visits around South Nashville to places like the Trevecca Urban Farm and Earthtone, and hearing from guest speakers from organizations working to reduce their internal environmental footprint in creative ways.
Throughout a time of challenging learning, students learn to think critically about the world around them while building a substantial support system within their small groups, mentor relationships, and peers experiencing the same learning.
The hope is that by the end of the week, students will be equipped with information, spiritual practices, and the history of the Wesleyan tradition through the lens of the theme of the week (for this week, creation care) that they can have everything they need to be most equipped for making decisions about their own calling and vocation; they are given a lens with which to view the world, their story, and calling to be agents of change in their communities and the world.
---
Learn more
Click below to learn more about the Six8 Fellowship on their website!