Trevecca Hosts Hispanic Chamber of Commerce President Yuri Cunza
| Events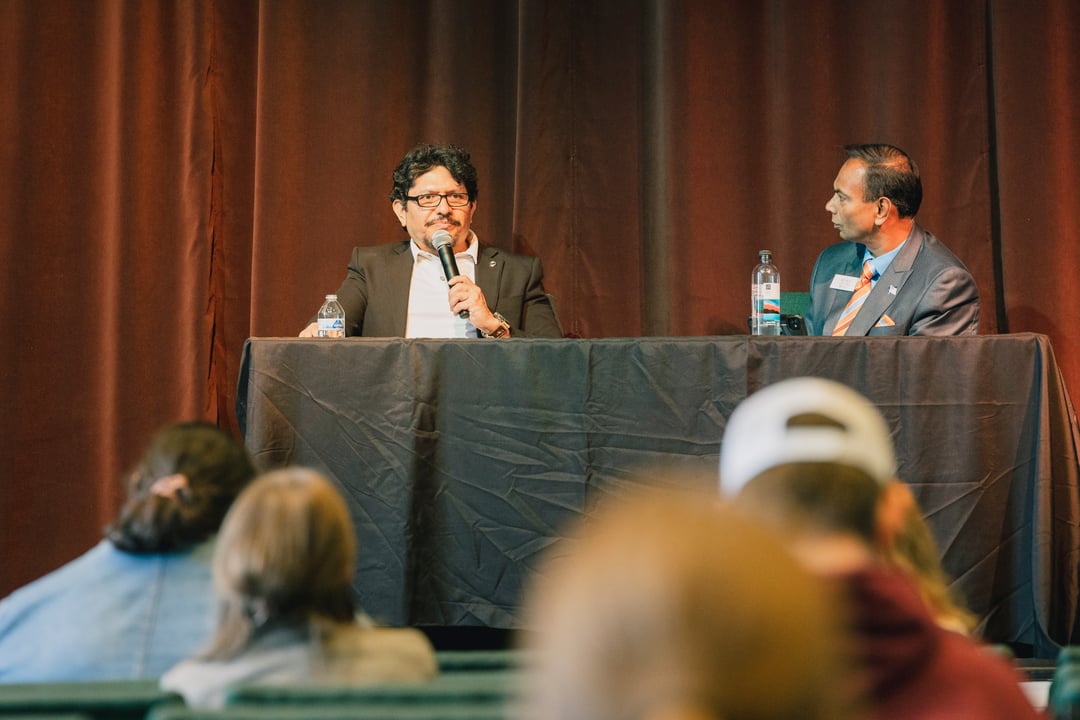 In honor of Hispanic Heritage Month, Trevecca hosted a lunch and conversation with Yuri Cunza, president of the Metro Nashville Hispanic Chamber of Commerce. The Q&A was moderated by Dr. Roy Philip, an associate professor of marketing.

In a series of questions posed by Philip and attending students, Cunza discussed the current challenges Hispanic businesses are facing, including capital and funding, and his priorities at the Chamber of Commerce including keeping businesses open and safe. He gave advice to the students on the value of strategic relationships in career advancement and finding a calling.

"Find your purpose in life. Find what you were made to do then find a job that aligns with that,' Cunza said. "Your motivation should be your passion, not making money."

Cunza came to the United States from South America in the nineties, and became involved with media and the local press, which served as a springboard into advocacy.
He built many connections as an advocate in the Hispanic community and became president of the Nashville Hispanic Chamber of Commerce in 2009.

Originally from Peru, Cunza serves on the board of directors for the United States Hispanic Chamber of Commerce. He is the co-founder and editor in chief of the La Noticia newspaper. In 2014, Cunza received the first Outstanding Service to Forward Human Rights Award at Tennessee's Human Rights Day ceremony in Nashville.

Hispanic Heritage Month is observed from Sept. 15 to Oct. 15 and celebrates the contribution of American citizens whose ancestors came from Spain, Mexico, the Caribbean and Central and South America.