Tips for Making Homecoming Weekend Awesome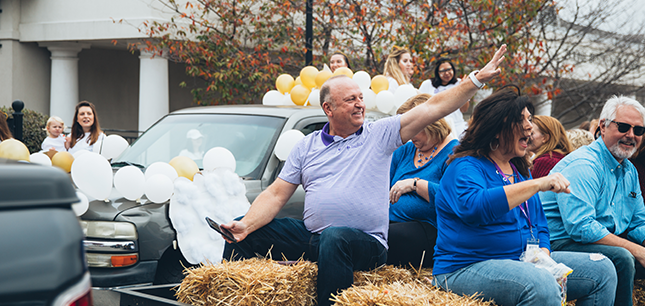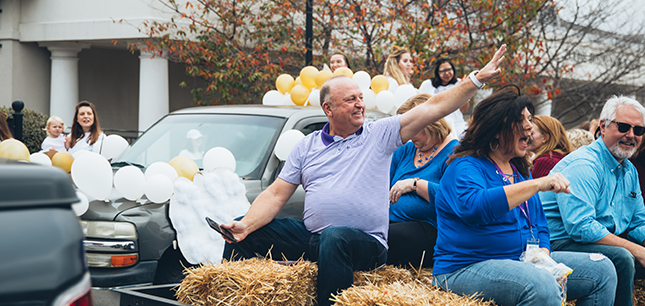 Homecoming 2018 is just a few weeks away, and you don't want to miss a moment! This traditional celebration of all things Trevecca is one of the highlights of the fall semester, so we asked Michael Johnson ('82), Trevecca's director of alumni and church engagement, to help us help you celebrate the weekend in style. Here are a few of his tips to make Homecoming 2018 the best one yet!
1. Make a point to be there.
Put November 1-3, 2018, on your calendar and show up for all or part of this terrific annual Trevecca family reunion. Homecoming is a great time to reconnect with old friends, celebrate your favorite university and see how Trevecca has changed since you were a student. Trevecca was your home for a few years, so make plans to visit the Hill this November!
2. Plan ahead.
Scan the schedule for all the different events you want to attend. There are so many things going on throughout the weekend, but Saturday is particularly loaded with the parade and street fair, men's and women's basketball games, Seussical—this year's fall musical—and many more! Want to take a closer look? Check out the schedule.
3. Check in with your classmates.
Homecoming is a chance to reconnect with alumni from your graduation year as well as all the friends you made in other class years, too. Tell them you're coming and that you want to see them here.
4. Commemorate Trevecca milestones.
This year's Homecoming Weekend will have many highlights, but none bigger than the celebration of 50 years of intercollegiate athletics at Trevecca. Have a few photos from Trevecca sporting events when you were in school, like the 1987 men's basketball team's legendary run or just a memorable game? Share those with us! We're giving away some prizes for best school spirit photos for each decade.
5. Make some music in Music City!
The Friday night Trevecca Town and Country Showcase event features a variety of great music performed by current and former Trevecca students as well as stories and memories from Trevecca alumni. Submit your great story about how Trevecca had an impact on your life to me at mjohnson@trevecca.edu, and it might become a part of the show.