Teacher and Chaplain Della Bacote Shares the Story of Her Trevecca Journey
| Alumni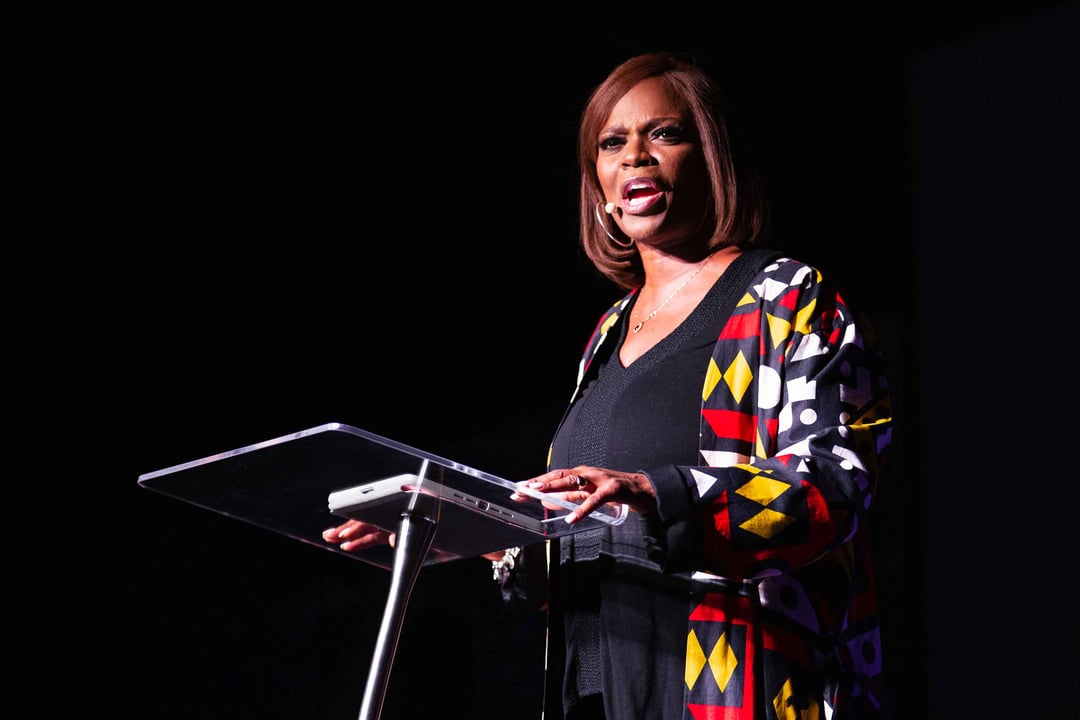 For 29 years, Della Bacote has been educating the next generation. After years as a teacher, she came to the Hill and earned two degrees, preparing her to impact kids in the classroom and walk with church members through hardship as a chaplain.

I wanted to become an educator because of my first grade teacher. She was an amazing person. I was a smart and talkative kid but there were a lot of things, like nurturing, that I didn't get from my mom. My teacher gave me those things and inspired me to want to give that to other kids. In order to do that, I earned my bachelor's degree in education and my master's degree in individual and family development. Eventually, I began substitute teaching and a job fell into my lap in Metro Nashville Public Schools.

But I wanted to learn more and be better equipped, and so God led me to Trevecca to further my education. I was originally going to go straight into the Doctor of Leadership program (Ed.D) but I had a conversation with a principal who encouraged me to pursue my education specialist degree (Ed.S.) which could then lead into the Ed.D. program. The academic rigor of Trevecca is incredible. I am grateful for the professors who gave me resources when I struggled. One of the most important classes I had was in the Ed.S. program on turning around schools. It helped me think about how to navigate research and data and manage children and work for the good of the community. I'm thankful I had the opportunity to learn how to be an educational leader and how to shore up my tool belt to be a better educator. It helped me further develop some of the most important skills.

The skills it takes to be an effective teacher are vast and they change depending on the school's demographics and what is going on in society. You have to be flexible and open-minded. You have to be a constant learner. You have to know how to ask for help and be willing to have tough conversations with colleagues, students, parents and sometimes yourself. It takes a lot of self-reflection. I have done my best to embody all of those things and I am thankful to say I have been named Teacher of the Year at two different schools, Thomas Edison Elementary and Paragon Mills Elementary.

At Paragon Mills, I teach students about self-awareness, self-management, responsible decision making and social awareness. Many of the students are living with trauma and many are living in poverty. I am thankful to impart some lifelong skills that can help them become better people and better citizens who will give back to the city of Nashville when they graduate. Service has always been a part of my life and I am grateful to be able to serve in this way.

Another way I have been able to serve is as the minister of congregational care at Watson Grove Baptist Church. If there is one thing Trevecca has taught me, it's how to be a better servant of God and how to love people unconditionally. Being a minister is a life giving role. It is an opportunity for me to put all that I am as a teacher, chaplain, preacher and student of life together to be there for our brothers and sisters.

I am very blessed. I feel like I am on top of the world in terms of where my life has taken me and what God has called me to do. This year I want to start a nonprofit where I can focus on social and emotional learning and helping children deal with grief and loss. I would also like to write a book similar to a devotional. I am looking forward to seeing the doors that God is going to open for me to further use all of my gifts and talents and experiences for his glory.