Savoring your last Christmas before college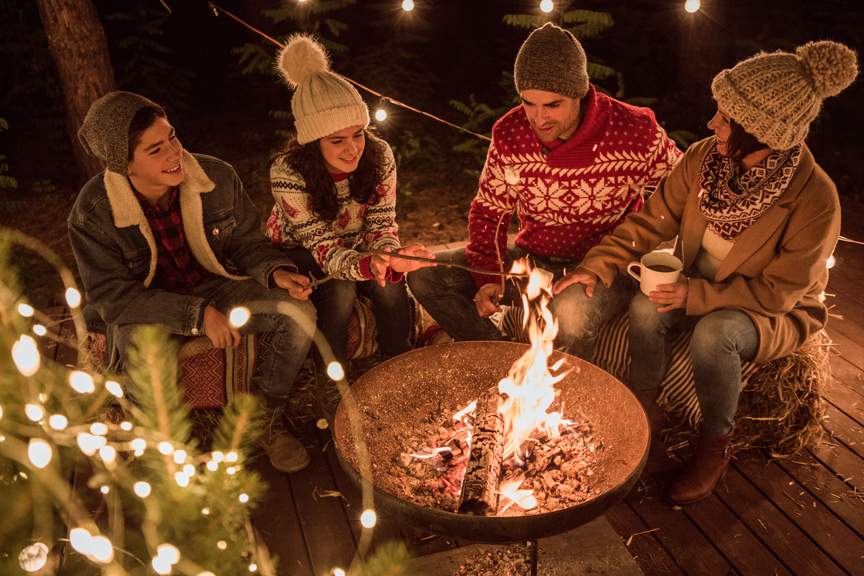 It seems like everyone gets a little more nostalgic during the holiday season. Maybe it's the lights on the Christmas tree, celebrating Advent or decorating Christmas cookies that causes the season to feel a little extra special.
For high school seniors, this season may feel extra sentimental as you enjoy the holiday season before you begin your next phase of life. Next year and beyond, you'll be going home for Christmas. Not only will your college years be some of the sweetest, most fun memories you'll make, but that "coming home" makes the holidays even more special.
As you look forward to the future, here are a few tips to savor this Christmas before you begin your college adventure.
1. Change is hard and change is good.
When you go home for your first Christmas as a college student, things may feel a little different. After all, you've been living life away from home in a new and active college environment. Keep in mind that experiencing that change is normal! As a high school senior, soak up this time, carry on past traditions and anticipate the exciting changes in store for the future.
2. Embrace new ways of celebrating.
As you anticipate the changes for the year ahead while you finish high school and enter college, anticipate building new traditions with your roommates, friends across campus or your fellow commuters. Expect to make new memories with your family, too. As time passes and you and your family grow up a bit, holidays will likely look different, but that's good! Embrace the change and enjoy the traditions that remain in the midst of life's transitions.
3. Your home will always be your home.
As your horizons broaden by moving to Nashville (or if you stay local and experience Music City in a new way), you may feel your world expand in a way that's exciting and overwhelming! But remember that even if you move far away to come to college and even if adulthood brings lots of change, your home will always be part of you, and something you can take with you wherever you are.
---
Are you choosing Trevecca?
If you're still deciding on which college to attend, we have a place for you at Trevecca—a Christian university in the heart of Nashville. Click below to apply online.