New Events and Opportunities for this year's Homecoming
| Alumni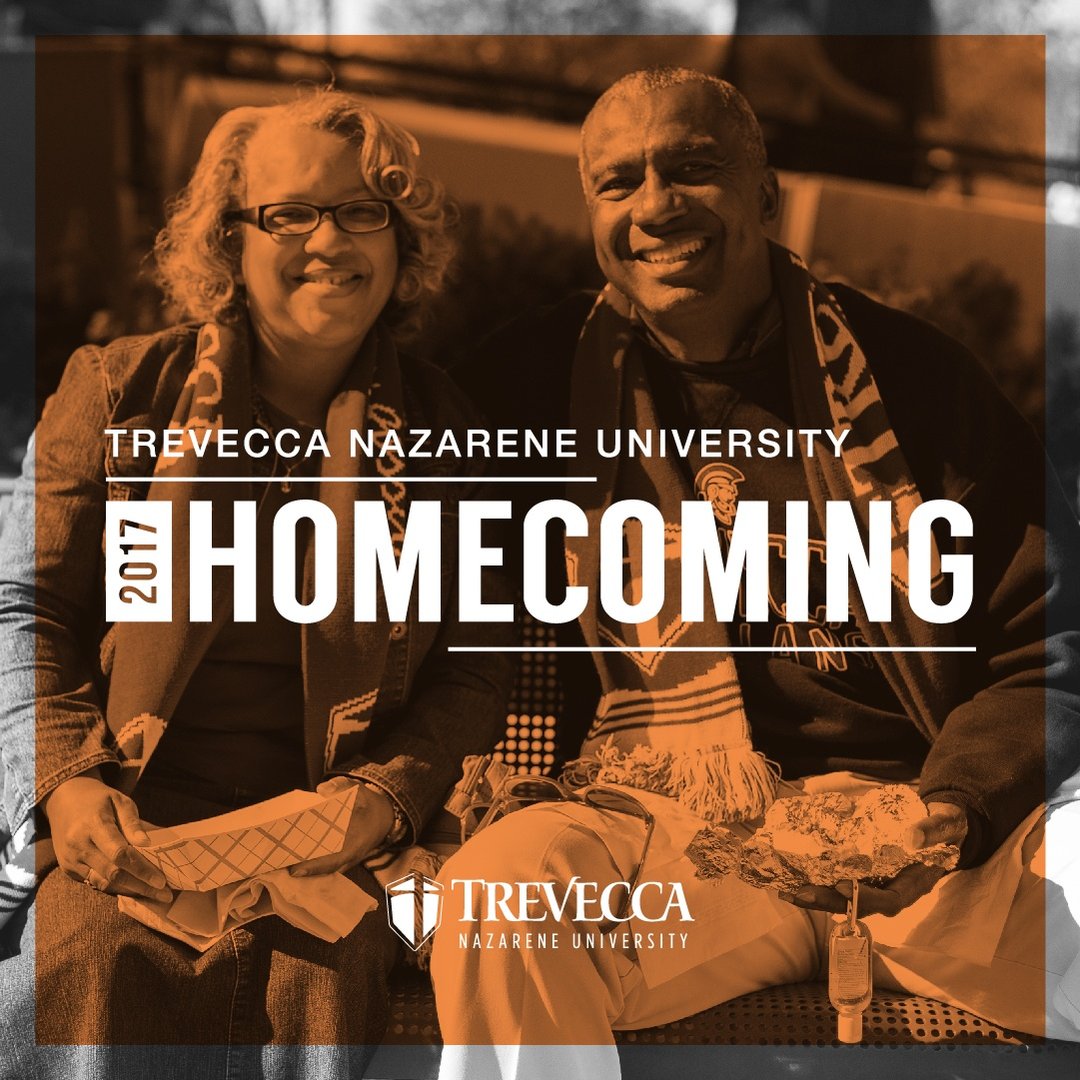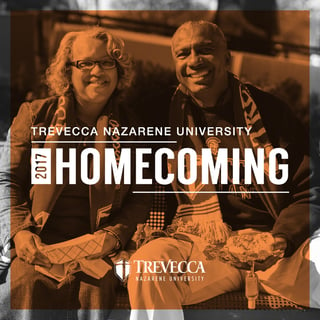 Students, alumni and friends of the University can expect several new events during this year's Homecoming celebration. Held every November, Homecoming is always a special occasion for the University.
The parade and street fair, banquet and basketball games are all perennial favorites on the Homecoming schedule, but you'll be sure to notice a few new additions this year. Trevecca's Office of External Relations and Alumni Engagement has added several new events making their debut this year, including a pre-Homecoming alumni service project, the alumni market and the premiere of the student-made documentary "Your Kingdom Come".
Before homecoming officially begins, a service project has been organized for alumni and students alike. Scheduled for Thursday, Nov. 2, at 4 p.m., alumni and friends will have the opportunity to serve together at Trevecca Towers. Participants will help clean the kitchens and bathrooms of interested residents at the Towers and give away care packages.
There is no cost to participate and after the project is completed a meal and time to debrief the evening will be provided.
The alumni market will take place on Saturday, Nov. 4, from 9 a.m. to 3 p.m. on the Quad. Students, alumni and friends of the university with any kind business were invited to bring their products, set up a booth and sell to students and other alumni. Sign-ups for tents are still available on the Trevecca website.
Finley Knowles, associate director of alumni and church engagement, was the one to come up with the event.
"I think a lot of catching up can happen as people are strolling around the Quad," Knowles said. "Just as they're standing around, shopping and talking, a lot of good connecting can happen."
"We just want to see Homecoming grow in numbers of attendance," he added.
Following the alumni market, students, alumni and guests are invited to attend the premiere of the student-produced documentary "Your Kingdom Come."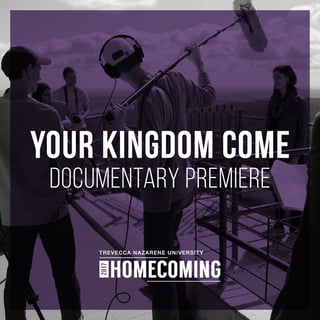 Created by students in the Religion, Media Arts and Music departments as a faculty-led academic research experience (FLARE) project, the theological and historical film will focus on dissecting the biblical phrase "your kingdom come" and its meaning.
Professors and students are excited and proud to showcase their hard work in this documentary.
Assistant Professor of Theology, Tim Gaines, believes this documentary will be essential at describing what the community is all about.
"The documentary represents the dynamic place that Trevecca is," he said. "It represents what Trevecca can do uniquely these days, because Trevecca sits at this exciting crossroads with the study of theology, art and music. You can draw the best of all these worlds in a place like Trevecca. I think this documentary will do an excellent job at showing this to the community."
There will be one screening in Boone Convocation Center at 7 p.m. on Nov. 4. All students, alumni and guests are welcome to come. Don't miss the Purple Carpet Celebration, which begins at 6:15 p.m.
To learn more or register, visit www.trevecca.edu/homecoming.