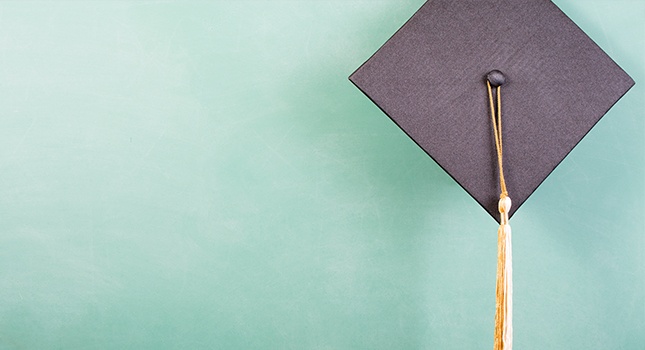 I am a senior and I will be graduating on May 6 of this year.
Today I counted, and there are exactly 38 days until Trevecca's commencement ceremony. On May 6, I will be receiving my diploma, the degree that I have worked toward for four years. It is hard to believe that those years are already coming to an end.
As a student worker for the Department of Communication Studies, I was working in Tidwell last week. While working, I overheard my professors meeting with and advising their students. For a moment, I started to panic because I hadn't signed up for advising for next semester. I laughed to myself when I realized that my days of advising were over because I will be graduating this spring.
While I am still coming to terms with the fact that I am graduating from college in just a month, I am trying my best to do everything that needs to be done before that time comes. As a senior, there seems to be a lot of housekeeping items to take care of before graduation arrives.
This week alone, I have several meetings planned regarding graduation preparation. First, I had to meet with my financial aid counselor. During my meeting, I was told the grand total of my student loans. I was also told that I would have to start paying back my loans six months after graduation, as well as how much I should be paying back monthly. During the meeting, I was asked several questions that honestly overwhelmed me. I was asked whether or not I was married or getting married, where I would be living after graduation, what my career goal is, and how much money I anticipate making in that career.
Later this week, I will be meeting with Nicole Hubbs, coordinator of career services in the CLCS. I haven't found a full-time job yet, and am hoping to talk with her about job opportunities around Nashville and the resources that Trevecca offers graduating seniors. I have been told that talking to Nicole about all of this is very helpful to students, and I look forward to meeting with her.
While I walked out of my first meeting with a lot of unanswered questions about the future, I know that these things and this time are big milestones for me. I have been learning that these steps are essential to entering the "real world," and that everyone in my class is dealing with them right now as well. Even with reality closing in on me all at once, I am grateful that I'm not alone in it and that Trevecca has offered me the resources to be prepared.
This post is the first in an ongoing series leading up to Trevecca's Commencement ceremony on May 6, 2017. Hannah Pollok is a senior communications studies major and a student writer in Trevecca's Office of Marketing and Communications.