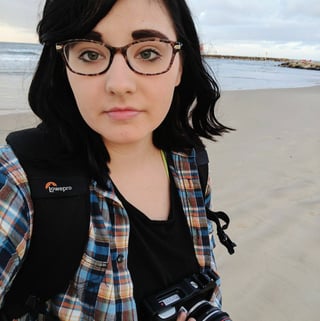 Graduation countdown: 11 days

When I look back at my overall college experience, I see so much growth in just four years. One thing you don't understand when you start college is the sheer amount of growth you're about to experience. I can truthfully say that in college, I've learned more about myself than I ever had before. I have grown tremendously in my personal relationships, as well as academically and spiritually.

Trevecca has helped to steward that in me.

I am so incredibly grateful for the friendships I've found at Trevecca. While it hasn't always been the easiest, I believe that I have managed to develop and maintain healthy relationships and connections here. I met my very best friend on the bus on the way back from LEAP day (before it was LINK Day). I am still good friends with some of my Tennessee Hall suitemates from my freshman year. I have connected with student government members, made friends through the theatre department and built strong relationships with my professors and the staff at Trevecca.

From my first campus visit, it was clear to me that Trevecca was an inviting community, and that I would benefit from its tight-knit nature. There have definitely been ups and downs, but I've found those who truly know and understand me here on this campus.

One of the greatest areas that I have grown while in college has been spiritually. Today, I attended my last chapel service at Trevecca, and worshipping with the student body for the final time reminded me of that growth. Since starting school in 2013, my faith has been both challenged and cultivated. Like most young people, I have struggled, and I have had questions. There was a time when I did not have a local church to call my own, and I didn't maintain any sort of prayer life, but being in this Christian environment has consistently encouraged me to pursue a relationship with God.

This school and the people that I live life with have taught me the importance of that relationship.

It's the last week of classes and the end is in sight. I'll be finishing up my last video project this week, presenting my senior project to my peers and professors and wrapping up my third yearbook as editor. I started out as a communication studies major with no idea what she wanted to do with her life. Now I'm a communication studies major with a pretty solid idea of what she would like to pursue for the future.

Through this academic process, I've learned that I am grateful for the department and the program I'm in, the ability to tailor my degree to what I am interested in and for the versatility that I have been taught in my classes. Trevecca has provided all of these things for me, and I am so grateful for it all.