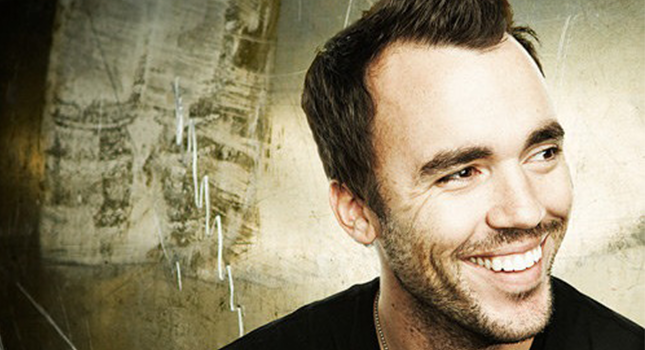 On October 12, Jeremy Cowart, Blake Thompson, Benji Cowart and Matt Litton will join us for a conversation about work and creativity. The Trevecca Association of Business Professionals is sponsoring the luncheon, called "Why All Work Is Creative (And What To Do About It)."
Over the last few weeks, we've been introducing you to the panelists. Today, we'll learn a few fast facts about Jeremy Cowart.
Jeremy has long-standing ties to Trevecca. He is the son of Trevecca alumni Mike and Esther Cowart. His brother, Benji, who will join him on the panel, teaches songwriting in Trevecca's National Praise and Worship Institute.
Jeremy is a frequent visitor to campus. He has visited his brother's classes, shared his story at TNT in 2014 and spoke in chapel in 2013. Read about that here.
Creativity is a way of life for him. Jeremy started out as a painter, dabbled in graphic design and found international success as a photographer. He's the creator of Help Portrait, an international movement that gives people in need an opportunity for a session with a professional photographer. He also developed the idea for OKDOTHIS, an iOS app for creative thinking, and is the creative mind behind See University and The Purpose Hotel.
Love Saint Thomas Health's "Nothing Shall Be Impossible" campaign? Jeremy played a pivotal role in it. Learn more here.
Jeremy has shot album covers for the likes of Carrie Underwood, and JohnnySwim, among others. A big fan of that iconic shot of Tim Tebow that appeared of the cover of Tebow's book, Through My Eyes? Jeremy shot that one, too.
Jeremy will be a big part of the conversation at the October 12 luncheon in the Boone Convocation Center on Trevecca's campus. You can purchase tickets for $25 or sponsor a table (reserves 8 seats) for $300. Trevecca students can purchase a ticket for $15.