Make the Most of Your Campus Tour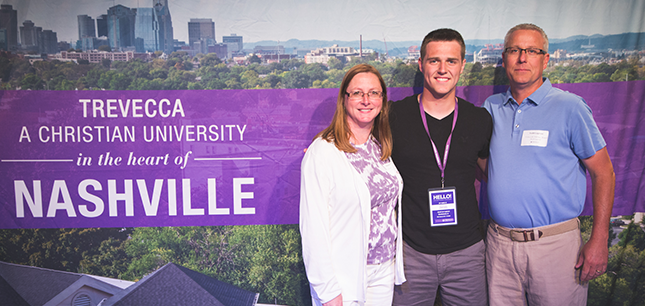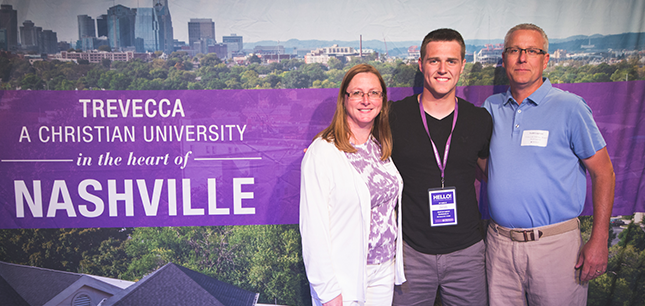 A campus visit is a vital part of deciding where to go to college.
Actually setting foot on campus, meeting with university officials and chatting with current students can give you a better feel for what college life is really like. (That's why it's best to visit when classes are in session, so start planning your Trevecca visit for this fall. Here's a link to help you plan your visit!)
So what should you expect on a campus visit to Trevecca? We talked to Melinda Miller, director of admissions, to find out. She offered the following advice:
1. Expect to get to know the campus a little better.
Your campus visit will include a walking tour of campus, so wear comfortable shoes! You'll get a good idea of the layout of campus, learn a little about the history of the university, and get an inside look what it's like to live in one of our residence halls. A current student will lead the tour, so it's also a good time to ask questions. Miller suggests questions such as What's your favorite part of Trevecca? or Why did you choose Trevecca? These types of questions will help you figure out what it's really like to be a Trevecca student.
2. Know that you'll get personal attention and one-on-one meetings with campus officials.
Community is one of Trevecca's defining characteristics, and your campus visit will showcase that quality. You'll participate in an admissions information session and meet one-on-one with a financial aid counselor. These sessions will allow you ample time to ask questions and get the information that you need to make the best decision for your future. Be sure to ask about scholarship opportunities!
3. Plan to meet with a professor.
Maybe you're still deciding what major to pursue or perhaps you already know what you want to study. Either way, you'll get a chance to sit down with a professor in your area of interest or sit in on a class during your visit. If you are still weighing options about what degree to pursue, it's a good time to ask questions and learn about possible career paths. Also know that if you need further help deciding what major to pursue, officials in Trevecca's Center for Leadership, Calling and Service can help you discover your gifts and talents. Be sure to ask about our LINK groups, which help students adjust to campus life as well as discern their vocational callings.
4. Expect to grab a meal in one of our on-campus dining locations.
Trevecca offers several dining options for students, from the Apple Dining Hall (commonly called "The Caf" by students), The Hub, which serves burgers, burritos and more, and The Cube, our on-campus sandwich shop. If you need a pick-me-up, stop in at one of our two Nineteen|01 coffee shop locations for a latte, boba tea, lemonade and more.
5. Enjoy the experience.
Interested in music or enjoy sports? Take advantage of being on a college campus and go to a game or attend an event. Stop by the bookstore and get some new Trevecca gear. And since Trevecca is so close to downtown Nashville, enjoy all our city has to offer! If you're unfamiliar with the city, don't hesitate to ask us about the best coffee shops, venues, restaurants and more. We love Music City and can't wait to show you why it's so special!