Homecoming 2018 Countdown: Don't-Miss Events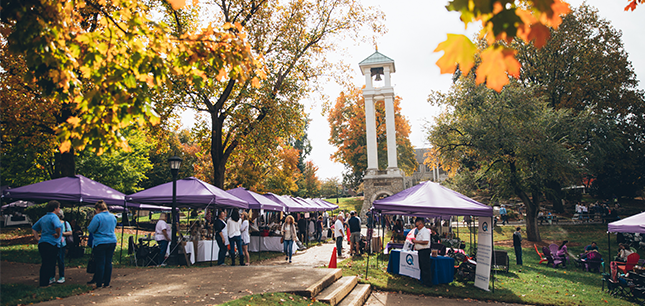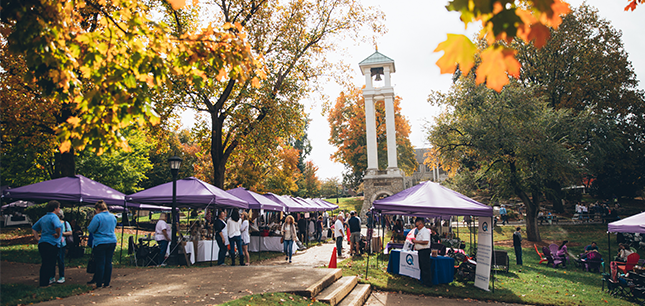 In less than a month, Trevecca's Homecoming celebration will be in full swing. This year's event, which will mark the 50th anniversary of the start of intercollegiate athletics, includes several highlights you won't want to miss! Here are just a few.
Alumni Service Project
Trevecca's mission statement is centered around leadership and service. Live it out by participating in the University's second annual Alumni Service Project, on Nov. 1. You'll help throw a Homecoming party for residents of Trevecca Towers. Plan to arrive at 3 p.m. to help set up, then fellowship with residents from 4-6 p.m. Learn more or register.
30th Anniversary of Grace, Faith and Holiness: A Conversation with Dr. H. Ray Dunning
Join us as we celebrate former Trevecca professor Dr. H. Ray Dunning and his theological contributions to the Church of the Nazarene on Nov. 2. In honor of the 30th anniversary of his work Grace, Faith, and Holiness—the first major theological work published by the denomination—Dr. Tim Gaines will host a conversation with Dunning at an Author Talk event at 3 p.m. At 4 p.m., we'll gather for a dedication ceremony for the renaming of North Drive to Dunning Drive. Following the ceremony, Dunning will host a book signing. All events will take place in Wakefield Auditorium.
Alumni Market
Now in its second year, Trevecca's Alumni Market adds fun and excitement to Saturday's festivities. The market, where alumni will showcase their own crafts, treats and handmade items as well as other goods and services, sets up at 9 a.m. and runs until 3 p.m. If you're interested in being a vendor, sign up here.
50 Years of Intercollegiate Athletics Celebration
Intercollegiate play launched at Trevecca during the 1968-1969 season with the first men's basketball team. Celebrate all the milestone moments of our first 50 years as we look forward to the future at our celebration scheduled for 6 p.m. on Nov. 3 in a tent adjacent to Trojan Fieldhouse, following the women's and men's basketball games.
---
We hope to see you there
Looking for more Homecoming info and registration? Click below to find everything in one place.