Celebrate National Ice Cream Day in Nashville!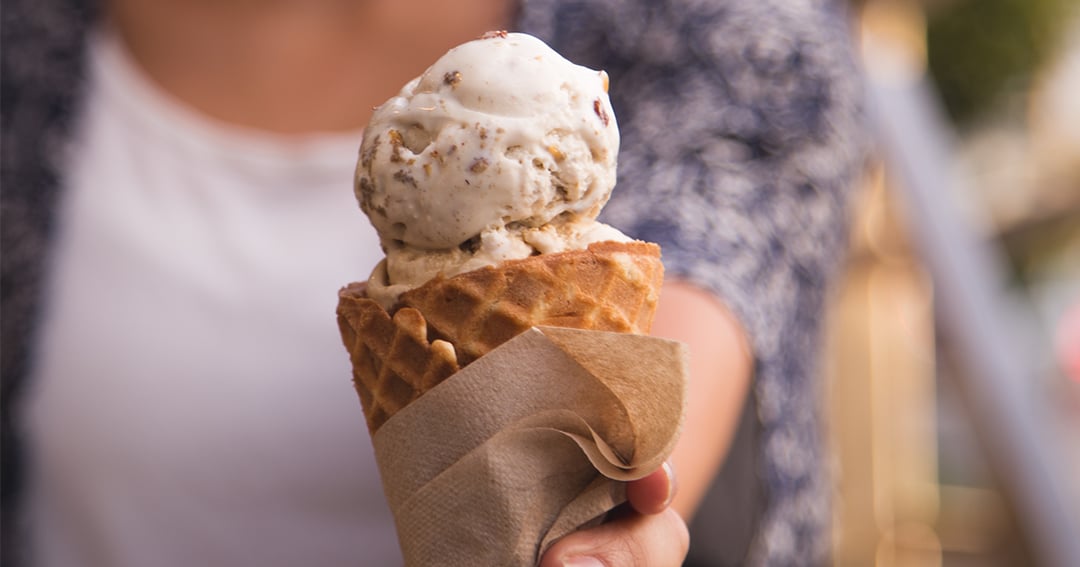 Today is one of our favorite days of the summer: National Ice Cream Day. What better way to celebrate than with some Nashville ice cream favorites? Don't worry. We already did the research, so you'll know exactly where to find the best scoop in town.
Whether you're craving something traditional, homemade, trendy and new, we've got you covered! Here are our top five picks.
Mike's Ice Cream
Mike's has been a Nashville staple and local favorite for the past 15 years. Located downtown on Second Avenue, the parlor features 36 delicious homemade ice cream flavors as well as gourmet coffee and espresso. Being close to campus makes it the perfect stop on a summer night after a stroll across the walking bridge!
Jeni's Splendid Ice Creams
Originally based in Columbus, Ohio, Jeni's has taken the Nashville ice cream scene by storm. They are known for their unique flavors, such as brambleberry crisp, as well as their homemade waffle cones served with every scoop! With six locations around the city, you can always get your ice cream fix no matter where you are. And you can rest easy knowing that your sweet treat is made with ethically sourced and fair-trade ingredients.
Pied Piper Creamery
This fun ice cream shop is located in a cottage in East Nashville. With "punny" flavor names like Trailer Trash, Oatmeal Raisin in the Sun and C is for Cookie, this family-owned business offers a fun environment for people of all ages. Grab your friends and swing by for a scoop and some board games!
Bobbie's Dairy Dip
This old school ice cream and burger stand will give you major feels. Located in Sylvan Park for more than 50 years, Bobbie's Dairy Dip isn't going out of style anytime soon. It's a bit of a drive from campus, but the giant dipped soft-serve cones with a side of nostalgia are well worth the journey.
Supreme Kreme
The new kid on the block, Supreme Kreme is bringing the latest trend in frozen confections to Nashville: rolled ice cream. Pick your ingredients and watch the staff mix and roll your ice cream right in front of you in minutes! Then, choose your toppings and snap a pic for Insta before diving in. The Melrose location is close to campus, so go check it out!