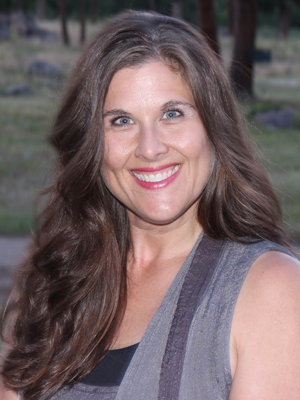 Radio has traditionally played a large role in getting music to our ears. So we talked with Michelle Younkman, executive director of Christian Music Broadcasters (CMB) about the changing industry.
As streaming music has continued to grow in popularity, many have said radio is dead. How do you respond to those who say radio is no longer viable?
The research is showing that people are continuing to go to radio as their source for music. Now, how they access it may look different than it did 20 years ago. You can access it on iHeartRadio when you're in the car, or on Alexa or on your phone, but people are still tuning in to radio. Radio is the number one music discovery tool for people. In the statistics we have, 90 percent of millenials listened to the radio last week. In the research we're seeing, radio is not dying. We're just not seeing that.
How do you see radio stations working to connect with fans or connect fans to the music?
A radio station is not just a radio station anymore. They are media outlets. They need to use all of their resources to meet the needs of their listeners. at is going to really help bring artists even more to life with our listeners. Artists have to be more creative about how they reach people, and radio can come in and embrace that. . . .What radio stations can do is really expand past the traditional boundaries that have been in place for so many years for radio... and incorporating social media, video in what you do and the digital assets that are available. If you think about it, it's such an exciting time because there are all these opportunities with the end goal that these radio stations and artists are all working in unity together to glorify God, build community and expand His kingdom. That's our heartbeat: to bring our whole industry together so that we can reach more people.
What makes now an exciting time for the music industry?
The exciting part comes from the fact of all of the outlets will be able to reach more people. But there are challenging times, too. We have all of the streaming and the confusion that brings. The technology is there to produce great music that is just as good—if not better— than mainstream music, and with all the different platforms that artists have of getting the music out there, it's just an exciting time.
What changes do you see coming to the industry?
I was at a conference recently and a streaming company was in the process of buying a ticketing company, trying to increase revenue across the board where these two totally independent services can come together and meet the needs of our consumers. I think we're going to see more and more of that, of partnerships that are created that have never been in the dreaming process before.
Why does Christian music matter?
Music is such an incredible way to convey the message. The thing that keeps people coming back to Christian music radio is what happens between the songs. If I listen to my country music radio station, I'm not going to hear the hope and encouragement to make it through the day, but that is what Christian music radio offers. To be able to reach places that Christian radio hasn't reached before because of limitations in years past—it's just booming and exciting to see the growth of our format.