Rondy Smith Presented with Gunter Servant-Leader Award
| Awards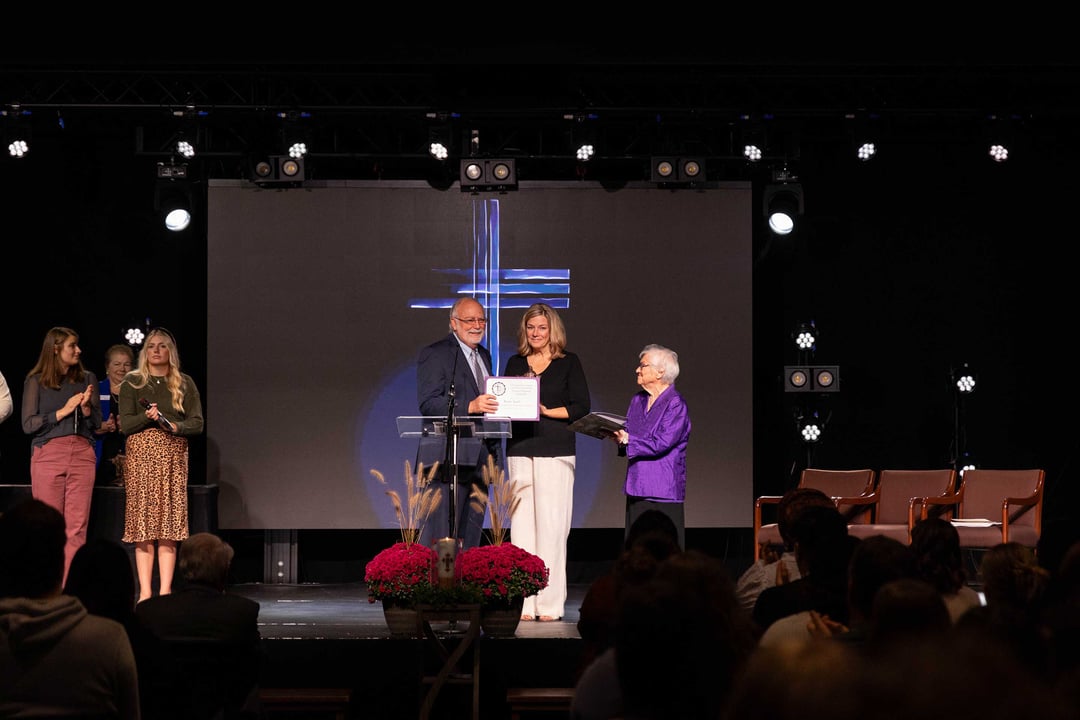 At a recent recognition ceremony, Trevecca presented its 2023 Nina Griggs Gunter Servant-Leader Award to Dr. Rondy Smith. The school also announced the student winner and finalists for the Nina Griggs Gunter Leadership Scholarship.

Smith was selected for the servant-leader award in honor of her service and impact as a leader in the Church and a role model of servant leadership. She is the founder and executive director of Rest Stop Ministries, Inc., a faith-based organization dedicated to comprehensively restoring female survivors of domestic sex trafficking. Smith is also an ordained elder in the Church of the Nazarene and served as community life pastor of the Hermitage congregation from 2001-2015. Prior to that, she was an associate professor of management and director of the organizational leadership graduate degree program at Trevecca.

Smith began her career in the corporate sector, serving the Leadership Development Center at Northern Telecom, Inc. She was also a consultant with Executive Learning, Inc., and continued her consulting practice after joining the academic ranks as a university faculty member.

Smith earned a master's degree in organizational communication from the University of Kansas in 1987 and a doctorate in human and organizational development from Peabody College of Vanderbilt University in 1996. She and her husband, Bobby, have been married 37 years. They have two adult sons, two daughters-in-law and a grandchild.

The Gunter Award was established by family and friends of Dr. Nina Griggs Gunter, a 1958 Trevecca alumna and the first female general superintendent in the Church of the Nazarene.

During the ceremony, Trevecca also introduced student Naomi Akinbade as the winner of the $2,500 Nina Griggs Gunter Leadership Scholarship, awarded to a current female student who embodies leadership and service in their work at Trevecca and in the community. Four other students, Celest Cabello, Kyla Mays, Meril Mitchell and Alayna Simons, were recognized as finalists and will each receive a $1,000 scholarship.