NCAA Rates Trojan Athletics Among Nation's Best in Academics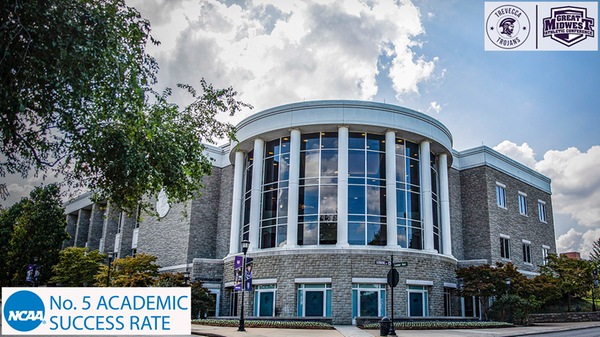 The NCAA released its annual Academic Success Rate (ASR) report and the Trevecca Nazarene University Trojans remain one of the best-performing athletic departments nationally. Their No. 5 ranking and 97% ASR are their best since joining the NCAA 12 years ago.

The Trojans are No. 5 among the 310 Division II schools included in the 2015 (2012-15 four-year cohort) ranking.

Full NCAA Press Release

In addition, the Trojans are one of 44 schools to earn special designation with the President's Award for Academic Excellence.

The President's Award for Academic Excellence is awarded to Division II schools that have achieved an Academic Success Rate of 90% or higher. This marks the fourth consecutive year for the Trojans earned that honor and the fifth time in the eleven seasons of NCAA membership.

This is the fourth consecutive year and the fifth time in the 11 years the Trojans have been eligible for the honor.

Six Trojan teams had a 100% Academic Success Rating – women's cross country, women's soccer, softball, women's golf, women's basketball, and men's soccer.

The Academic Success Rate is the percentage of student-athletes who graduate within six years of initial collegiate enrollment. The ASR gives credit for any student-athletes transferring from the institution while in good academic standing.

So, this year's rating is based on the student-athlete in the 2012-15 four-year cohort.

Two years ago, based on the 2011-13 cohort, the Trojans produced a 95-percent Academic Success Rate and were number seven (7) nationally.
This year, Trevecca is one of three Great Midwest Athletic Conference institutions ranked in the ASR top 20. Hillsdale College came in at No. 4 (98%), and Cedarville University is tied at No. 10 with 94%. The Great Midwest tied for seventh with three other leagues among all 23 Division II conferences with an ASR of 79%, exceeding the national averages once again.