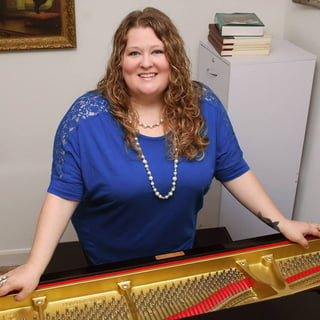 Dana Henderson added her name to the wall in Wakefield when she graduated from Trevecca in 2007. She says that her experiences in the church music program—now called worship arts—have shaped her life significantly since that time.
Henderson grew up in the Church of the Nazarene in Covington, Ga., where she was very involved in her church community.
"I was very active in the Georgia district activities," said Henderson. "I competed in TNT every year, went to summer camp every year at our Nazarene campground in Adrian, Ga., and so coming to Trevecca was a natural choice."
During her four-and-a-half years at Trevecca, Henderson was very involved in various music groups on campus, especially the Madrigalians.
"All the best moments were spent with the a capella choir, the Madrigalians, led by Dr. Timothy Cierpke," said Henderson. "We ministered around Nashville in different churches almost every Sunday during the school year."
Henderson also had the opportunity to travel throughout the U.S., as well as internationally with the Madrigalians.
"Summers we travelled to different destinations in the U.S. to share our unique sound and ministry," said Henderson. "We traveled to Europe in 2005 and ministered in many churches across Italy, France, Germany, Austria and England."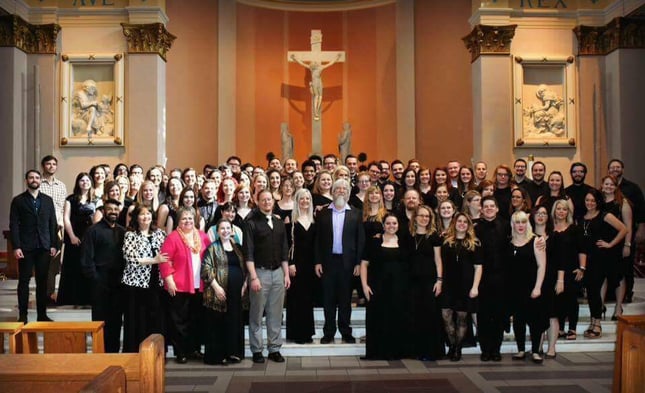 For Henderson, the most challenging part of college was balancing her studies and work. She often spent her time outside of the classroom assisting her classmates musically.
"I was a piano accompanist for the music department, so I would rehearse with vocal majors when I wasn't in class or choir rehearsal," said Henderson. "I probably shouldn't have taken on so many people to play for, but they were my friends, so it was time well spent."
After graduating in 2007, Henderson returned to Georgia and was able to use her degree in both expected and unexpected ways. She became the music minister at LifePointe Church of the Nazarene in Georgia and began teaching piano and voice lessons."
"Teaching wasn't a part of my plan when I attended TNU, but I immediately fell in love with teaching others music," said Henderson.
She went on to use her degree in not only Nazarene congregations, but also Methodist and Presbyterian churches. Throughout her career, Henderson has been able to see how important and influential her Trevecca education has been.
"The course of study in my major church music was so perfectly laid out while I was there, and my professors took the time to get to know me and cater to each individual," said Henderson. "I graduated with confidence to take on any minister of music position, and I have. I treasure my time at Trevecca, and wouldn't change it for anything."
This post is one in a series leading up to the grand opening of Trevecca's new music building, the Jackson Center for Music and Worship Arts. Posted monthly until the grand opening in March 2017, each post will highlight Trevecca music alumni who have signed the wall after completing their senior recital.