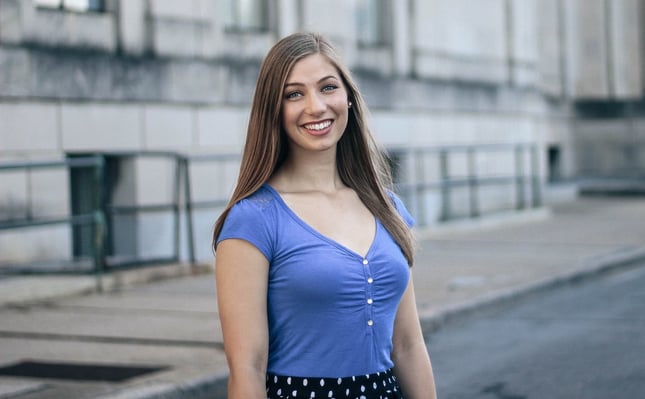 Trevecca senior Ingrid Rekedal spent her summer in NYC at the Michael Howard Studio of Acting. From June 26 through August 4, Rekedal learned from the best professionals in the industry. Rekedal, who is majoring in theatre education, says the training was rigorous, but also a lot of fun. She recently talked with us about her experience.
Michael Howard is an acting studio split into three parts: television, movies and live theatre. I did a 6-week acting conservatory intensive. All of my training was taught by working professionals. I was trained in articulation, movement, film vs. theatre, etc. Entertainment is constantly morphing and growing so I am excited to learn from people who are working in the business right here and now. This summer included a lot of reading and research and many hours of memorizing lines.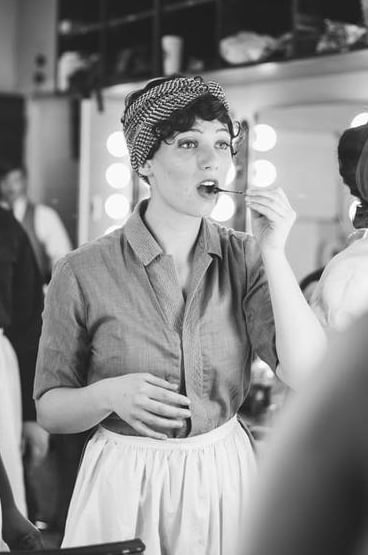 How did you find out about this opportunity?
In March of this year (2017), I attended the Southeastern Theatre Convention. This is a three-day convention for theatre performers and technicians. As a performer, I participated in summer stock auditions. All auditionees are college-aged students from all over the southeast region of the U.S. who have qualified in previous audition rounds. I sang and did a monologue in front of about 100 casting directors, each representing a different semi-professional theater looking to cast their summer musicals. During these three days, I met with representatives from Michael Howard Studio of Acting in a workshop they conducted on the "Business of Acting." It was the most inspiring, constructive and helpful workshop of the convention. I stayed connected to one of the producers from Michael Howard in the weeks following the convention because I had more questions. After creating this relationship, the studio invited me to enroll in their summer intensive.
How do you hope this opportunity will benefit your future endeavors?
Being a successful actor has a lot to do with training, but it also has a lot to do with connections. I expect that my experience with Michael Howard will afford me both. I already enjoy and deeply respect the leadership at Michael Howard Studios and I know those relationships will only grow and deepen. I found friends in my classmates and mentors in my teachers. These relationships will become treasures as I continue to tell stories for the rest of my life. I will use the tools and training I received in all future storytelling. Most importantly, I spent a summer learning how to reflect humanity's stories through powerful media. That is my deepest desire: to be involved in storytelling that inspires conversation and encourages everyone involved, the actors and the audience.
Founded in 1953 by actor and director Michael Howard, the Michael Howard Studio of Acting is longest running, privately owned acting studio in New York.