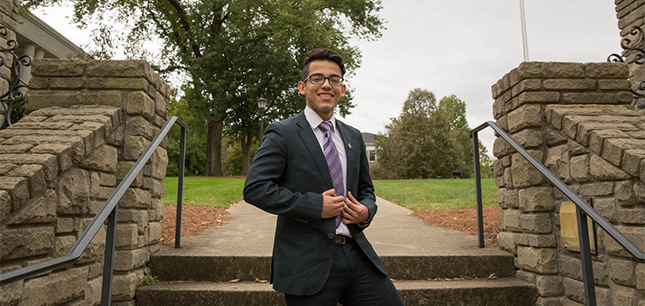 A week from today, Homecoming will be kicking off. One of our favorite moments of the weekend celebration is the parade. So, we sat down with Trevecca's sophomore class president, Luis Ortiz, to get all the details of what it's like to plan the parade.
Ortiz is double majoring in international business and accounting. This year, he takes over for Jen Neely, coordinator of vocational and counseling engagement, who has previously served as Trevecca's Homecoming parade coordinator. Ortiz has spent much of the semester working with the sophomore class council to organize one of the signature events of Trevecca's Homecoming celebration. Here's what he had to say.
Organizing a parade isn't an easy task. Tell us how you came to be in charge of the parade.
When we came back from last year, I had been elected sophomore class president. I was the vice president, but when the sophomore class president was not able to serve, we had that spot open. So at the beginning of this year, we had to deal with those elections, so we started the year a little later because we didn't have a full council. I was lucky enough to get chosen as the president, so afterward, we had to do some elections for the vice president because that role was open. When everything was done—after the SGA retreat—I was informed that we were in charge of the parade. That was a big surprise to say the least. On top of that, we don't have a sponsor. So there were a lot of obstacles to say the least. But we have a great team. Our sophomore council is amazing. We were given notes from previous years to help our planning. So we got all the notes, and then we made a strategic plan. Basically, [we decided] what were the highest priorities and the lowest priorities, and then we set a [deadline] for most of it. So getting all the paperwork done was our highest priority, then contacting all the floats, and then the day off, we're focused on setting everything up. So our first step was just planning everything.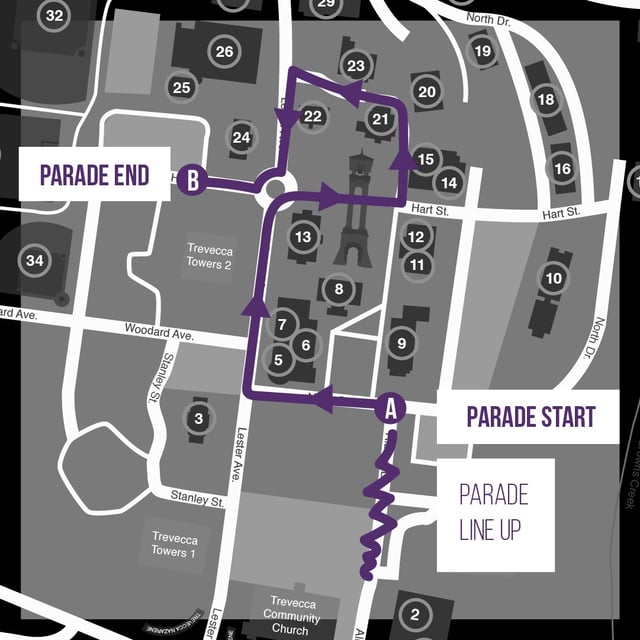 What has been your favorite part of this experience?
The whole experience has been amazing. The best part is realizing that our class has planned this parade. We are actually planning this entire parade! While the help of a sponsor would be great, we've basically took this project on, just us, and we're managing to make it work. It feels like such an accomplishment. The most stressful part of planning the parade is mostly things that are not under our control. We sent tons of invitations, and a lot of them were rejected or people were already booked. That wasn't easy, but it was also a good learning experience.
That's a good point. What has this experience taught you?
Thinking outside the box. And to not be afraid to contact people—basically overcoming the fear of rejection, that was something we had to work on. We had to realize that we don't lose anything by inviting people. My team has been amazing at reaching out to people. They always follow up, and they're always on top of things, which made it so much easier.
What most excites you about this year's parade?
Personally, I want to see it play out as it was planned. I'm sure it won't go exactly as we planned, but I'm excited to see this project come to fruition, knowing that we've planned every single step. I'm just looking forward to all the alumni and for them to have fun. I know the Class of '82, they're doing a float and it's going to be awesome. With this parade, I think students are really involved. Most of the floats are student-led. We have all of the classes—freshman, sophomore, junior, senior—all the residence halls, even clubs are getting involved. This is an amazing event for students and alumni alike.
Don't miss the Homecoming parade and street fair, set for 11 a.m. on Nov. 4. Make sure to stop by the Alumni Market before and after the parade. Click below to learn more and register for Homecoming.