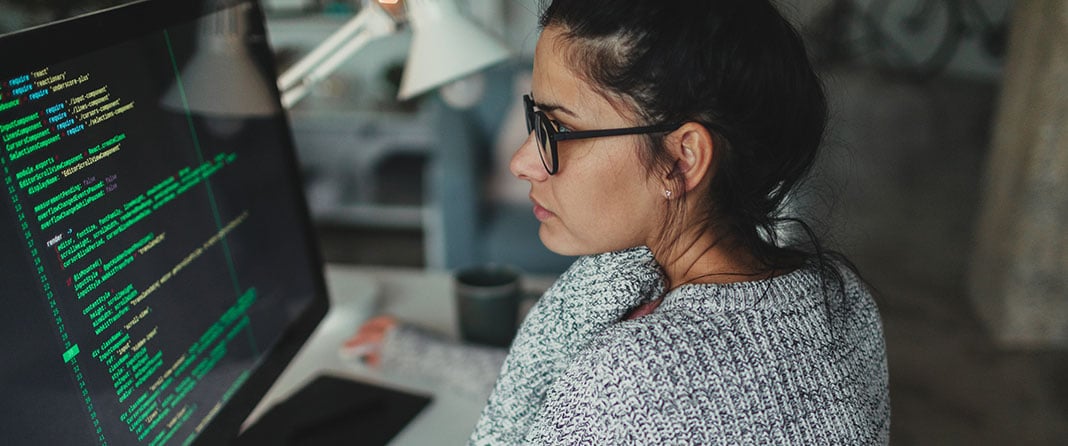 Technology runs our world, and forward-thinking business leaders understand that. To be successful, today's businesses need creative team members who understand the intricacies of technology and can use that knowledge to find creative solutions to current and future problems.
That's just one reason to consider earning a bachelor's degree in computer information technology at Trevecca. Here are a few more.
1. Computer information technology is a growing field.
The Bureau of Labor Statistics predicts that computer and information technology occupations are expected to add nearly 550,000 jobs in the next decade as demand continues to grow. Greater emphasis on cloud computing, the collection and storage of data, and information security are all helping to fuel the growth.
2. You'll get to exercise your creativity.
The IT field is built on stories of hungry, eager problem-solvers who hone their skills in web design, programming, development and more to find creative solutions to some of the world's biggest problems. According to the faculty of Trevecca's program, as many as 40 percent of IT professionals come to the field from other career paths. Computer information technology occupations give you a chance to exercise creativity, fully utilize communication skills and explore innovative solutions and ideas.
3. A degree will help you break through the "glass ceiling."
Students in Trevecca's computer information technology program often have on-the-job experience in the field. But to advance in their careers or move into management, students also often need a bachelor's degree. Trevecca's program can help you further develop the skills you already have, introduce you to new technologies and advance your career!
4. You can make a difference.
In today's world, technology plays a role in every profession, from health care to financial planning, nonprofits to corporations. Whatever your passion or interest, be mindful that nearly all fields need talented tech professionals who are skilled communicators, problem-solvers and innovators. With a computer information technology degree, you can play a key role in advancing the goals of a company or cause you're passionate about.
5. You won't get bored.
One of the exciting things about technology is that the field is always growing and changing—and you'll have the opportunity to do the same. Trevecca's computer information technology program can help you expand your skill set and develop the expertise you need to lead teams, develop software and collaborate with others to create business solutions that work—both now and in the future.