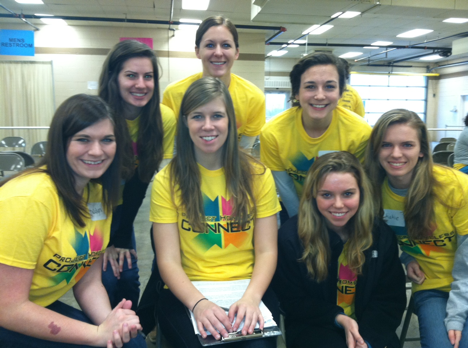 Three Trevecca nursing students (pictured below- L to R on top row- Erin Cox, Samantha Stanhope, Jenna Taylor) recently volunteered to assist with the fifth annual Project Homeless Connect.
These TNU students and other Belmont nursing students participated in the event, assisting with health screenings provided by the Mental Health Cooperative, a clinical partner of Belmont University School of Nursing.
Sponsored by the Metropolitan Nashville Homelessness Commission, the one-day, one-stop event included access to a broad range of services, including medical and foot care, legal services, employment assistance, pet care, food, toiletries and more. More than 5,100 people have been helped since Project Homeless Connect started in Nashville in 2008.